This is a Sponsored post written by me on behalf of CHA! by Texas Pete for SocialSpark. All opinions are 100% mine.
Jay and I love spicy stuff, and Texas Pete has introduced a new take on the popular Sriracha sauce: CHA! by Texas Pete. Sriracha's level of heat is about the max that I can handle, and we're already fans of Texas Pete sauces, so this will make a welcome addition to our collection!
CHA! is a sriracha sauce that was introduced earlier this year and is rapidly gaining in popularity.  People love it for many reasons–Some crave the tantalizing blend of spicy sweetness that makes it the perfect topping for pasta, pizza, hot dogs and hamburgers. Others can't live without the tangy, exotic heat that works great as a secret ingredient in all your sauces, soups and marinades. No matter how you use it—in the kitchen or on the table—now is the time to Embrace Your CHA!ddiction.
I'm especially looking to add kick to my recipes as of late, and I'm really looking forward to trying the CHA!chos: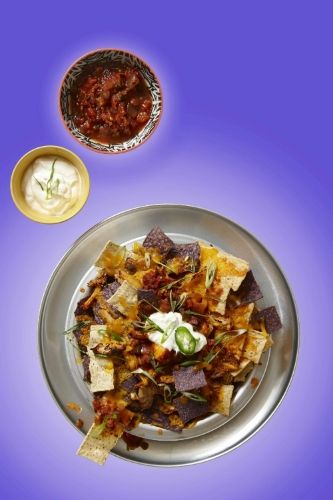 The spicier, the better! And with the colder weather creeping ever closer to the SoDak prairie, I'm also eagerly awaiting the chance to try the CHA! Spicy Bacon Wrapped Meatloaf. Head over to the Texas Pete website, and check out all the Recipes they have–Leave me a comment and tell me which one looks good to you!
CHA! by Texas Pete was released less than a year ago, and it can be found in many supermarkets nationwide. If you can't find it in your local store, CHA! by Texas Pete is also sold on TexasPete.com, so you can have it delivered directly to your doorstep!